The Neuroscience Center
Located in Deerfield, The Neuroscience Center has been a long time professional partner of ECS.
They are dedicated to the effective diagnosis and comprehensive treatment of complex Neuropsychiatric and other disorders of adults and children. The Neuroscience Center is a multidisciplinary group of specialists, well-known as a regional, national and international resource for special evaluation and treatment. Their cutting-edge services include a large selection of diagnostic and treatment procedures.
At The Neuroscience Center, the unique partnership with PathFinder Brain SPECT Imaging and the Hyperbaric Centers of Chicago (both contiguous to located in our office complex) allow them to offer their patients the most elaborate diagnosis and treatment options.
Combination Therapy: for Treatment-Resistant Disorders (Mood, Pain, substance misuse).
A unique treatment offered on-grounds is their ground-breaking and patented therapy, utilizing the synergistic effects of TMS (Transcranial Magnetic Stimulation) and intravenous ketamine, concurrently administered in one session. The Neuroscience Center is the only center offering a full range of ketamine treatment from nasal spray administration through IV+TMS. They are also one of the first locations offering true Ketamine Assisted Psychotherapy in their newly opened 'Loft'. Meet our KAP practitioners below!
Look familiar?! Yes Melanie trained in California at the Ketamine Training Center and is now offering Ketamine Assisted Psychotherapy at Neuroscience Center. Keeping with the alternative therapy approcah, Melanie is very excited to be able to offer this transformative option to patients looking for better healing options. Melanie is also the Patient Liaison for Neuroscience Center, serving as the first point of contact for all patients at the center.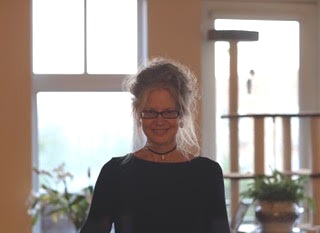 Cindy brings a wealth of knowledge, compassion and holistic approach to The Neuroscience Center. From clinical skills to natural healing, Cindy is able to guide patients through their Ketamine experience. Cindy also attended the Ketamine Training Center in California becoming one of the first groups of approved providers. She is the Patient Care Coordinator at Neuroscience Center, so all patients benefit from her on site presence!